Zoo City Sportsplex
Zoo City Sportsplex Director- Joe Taureck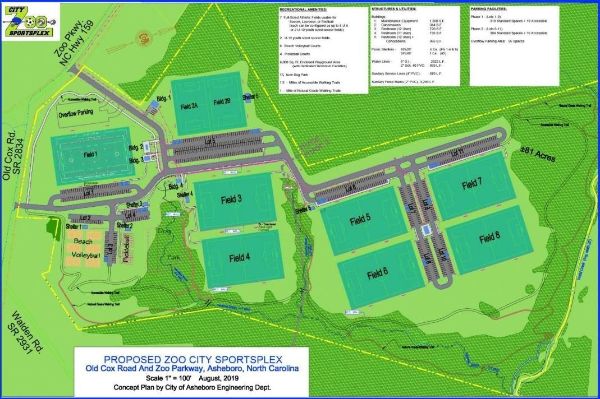 The 100 acre Sports Complex will have a wide range of year-round activities – such as lacrosse, outdoor and indoor volleyball, soccer, and football as well as be a center point in the community for family entertainment with such amenities as picnic shelters, playground, a concession area, amphitheater for outdoor concerts,walking/bike trails and a dog park. Activities will also be held throughout the year such as Sporting Tournaments, Christmas Light Festival, 5K races, Haunted Trail, High School Cross Country Meets, Sports Camps, Play Daze, Big Sweep, Nature Hikes, and Knocker Ball Tournaments.
If you have any questions, please contact Patrick O'Hara at the YMCA (336-625-1976).
Follow us on Facebook for updates.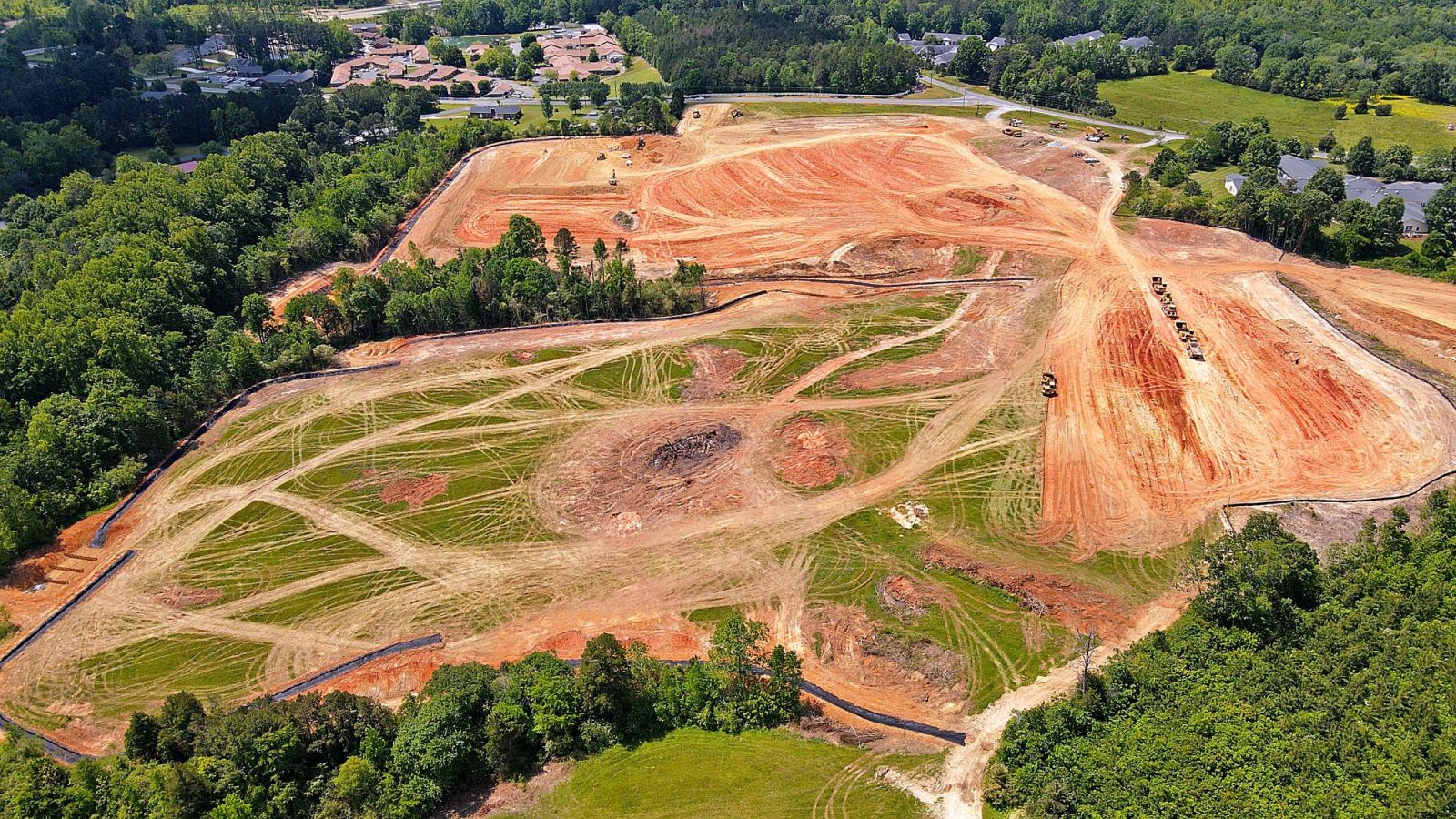 Zoo City Sportsplex Update (October 28, 2019)
Zoo City Sportsplex Article in The Courier Tribune (September 1, 2020)
Zoo City Sportsplex WFMY News 2 Report (August 12, 2022)
Photos of the Zoo City Project
* In order to get approval from the Army Corp of Engineering for our Nationwide 139 Permit, the City Engineering Department had to completely redesign the Zoo City Sports Complex to avoid 2 streams which were originally thought to be ephemeral streams but were in fact identified as intermittent streams. This process took several renditions before the permit was approved.
* Multiple core drillings were completed five weeks ago to determine the existence of rock and the composition of the soil at the site. Several areas were identified to have auger refusal with the shallowest being at 6 feet in a 25 foot cut section of the project. Usually an auger can drill through weathered rock however, if granite is present refusal can occur. Due to these findings from the soil study, additional testing was needed to confirm or deny the existence and composition of said rock. The only way to do this is with a large excavator. Additional pits were dug to a depth of 20 feet to determine if machinery could rip the material or if blasting would be needed. I am happy to say that at all areas in question the rock is weathered with only a few granite boulders present, so we hope very little blasting will be needed.
* We have completed and sent in all paperwork to the Department of Environmental Quality and are currently waiting for their response so that we can open the grading project up for bids. We should hear back from them in early November.
* Once we hear back from DEQ, the City of Asheboro will start the bidding process (which will be open for 30 days) for the grading of the complex. With weather permitting, we hope the grading will start the first of the year 2020. As this is typically the start of the wet season around here and with postponement of several NCDOT projects across the state, we anticipate there to be much interest in bidding this project.
Contact Patrick O'Hara at the Randolph-Asheboro YMCA (336) 625-1976 or John Ogburn with the City of Asheboro (336) 626-1201 with any questions you may have.
Thank you again for your support.