Inclement Weather Policy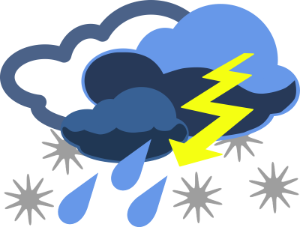 If the Randolph-Asheboro YMCA opens late or closes early due to inclement weather, the following will go into effect:
If the YMCA opens, it will be at 10:00am or 1:00pm.
If opening at 10:00 AM – Classes, Nursery & Camp Chill Out will be available as scheduled.
If opening at 1:00 PM – No Classes or Camp Chill Out will be available. Nursery will open as scheduled that afternoon (if applicable).
After School will only be offered if schools are in session.
The YMCA will post any delays or closings on our website home page as well as on our Facebook, Instagram and Twitter accounts. We will also attempt to notify our members via email. To be sure you are up-to-date on the latest news follow us on our social media accounts, and check with the Front Desk to be sure we have your email address on your account.
Any delays or closings will be sent to Fox 8, News 2, and WKXR & WZOO (local radio stations).
SPORTS WEATHER HOTLINE - (336) 332-0082