AQUATICS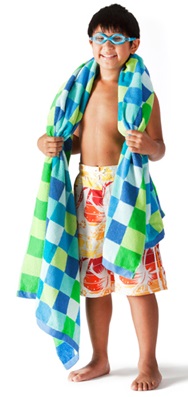 Our pool at the Randolph-Asheboro YMCA is the host to a wide variety of aquatic activities. It is an indoor, 25-meter, six-lane pool that is heated year round. We offer open swims for the family, fitness lap swimming, swimming classes, team competition, special populations, and aerobics. We have an aquatics program for everyone!
SWIMMING LESSONS
Swimming lessons are available for all ages and abilities. The Skipper program has two courses for preschool children. Children ages 6-36 months and their parents can participate in the infant water class providing parents with knowledge of water safety and a comfortable atmosphere within the water. Each child/parent is provided with eight sessions that last thirty minutes.
Swimming lessons begin at ages 3-5 years in the preschool class and continue into the Progressive Program for children ages 6-12 years. Each child is provided with eight sessions that last forty-five minutes.
Adult swimming lessons are also available for all ages beginning with children at the age of 13. Each child/adult is provided with eight sessions that last forty-five minutes.
Contact the YMCA to learn about prices and dates for the upcoming swim sessions, (336) 625-1976.
Private lessons are also available for an additional fee which provides the child/adult with one-on-one interaction with an instructor. Contact the YMCA to learn about prices and to set up a class.
WATER FITNESS CLASSES
Aquatic exercise is a low-impact activity that takes the pressure off your bones, joints and muscles. Water offers natural resistance, which helps strengthen your muscles. You can even do aquatic exercise if you don't know how to swim. If you're looking for a way to get your workout in, have fun and feel great when you're done, try one of our water fitness classes below.
WATER AEROBICS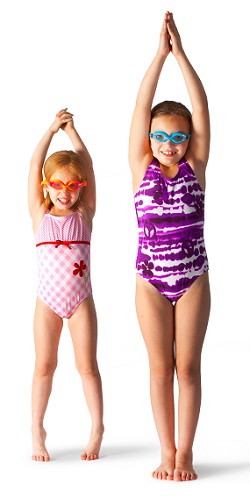 Join us for aerobics. Water aerobics are a great low-intensity way to get fit through exercises that develop cardiovascular fitness and muscle strength. Varied times make it easy to get involved. An Arthritis Aquatic Program is designed to help develop muscle strength and flexibility as well.
ARTHRITIS AEROBICS
This class is designed with exercises to help develop muscle strength and flexibility. It's a hit with our seniors!
SENIORS IN MOTION
Not just for seniors, this class is open to Adults of all ages!
NO SWEAT FITNESS
This water aerobics class is geared for active adults. Liven it up with music and group dynamics. Class will begin with a stretch and warm up, moving into 30 minutes of high intensity aerobics and ending with toning and stretching. All this without sweating a drop!
AQUA DANCE
Aqua Dance has taken dance aerobics and Zumba, and integrated them in a water-based workout. Jump right in and join the party! Build cardiovascular fitness and strength. It's easy on the joints, yet challenging enough to help you reach a new level of fitness. Suitable for every age and fitness level. Participants are encouraged to wear water shoes and bring some water!
SCUBA DIVING
Scuba diving is something to treasure. Dive into a new hobby or brush up on old techniques. Classes are held year round and include three classroom sessions, three swimming pool sessions at the YMCA pool and two open-water dives. You can also plan a SCUBA camp or a SCUBA birthday party. All classes and dives are taught and supervised by Jim Cooper, certified master SCUBA diver/trainer. Call Mr. Cooper at 625-8687 for more information and class dates.
If you always wanted to try it, before you sign up for a full class, now is your chance. Call Dean Prevo at (336) 456-6630 or email dean.prevo@yahoo.com for more information or for a schedule.
COMPETITIVE SWIM TEAM
FAST SWIM TEAM (FIN AQUATIC SWIM TEAM)
FAST Swimming is a USA Swim Club that offers coaching to the Asheboro, Greensboro and High Point areas of North Carolina. At FAST, Coaches focus on technique, goal setting and motivation in an environment with friends and fun. With these objectives and the dedication and hard work of the swimmer, success and enjoyment are hand in hand.
For more information or to be mailed a team packet, please contact Coach Shawn Columbia. Call (336) 625-1976 or email fastswimming@yahoo.com.
FAST FAVORITES
USA Swimming
North Carolina Swimming